Exquisite fruity and floral composition of oil perfume Dalal from Arabic brand Al Rehab is a fragrance of irrepressible cheerfulness and energy, elegance, and seductiveness. Perfume captivates both men and women, becoming the finishing touch to the image, making it interesting and captivating.

The top notes of the perfume's pyramid open with light, fresh orange chords that instantly charge you with optimism and give you a great mood, enveloping you in an aura of unbridled joy. The duo of heart notes is enticing and sensual: the captivating, intoxicating sweet and spicy scent of vanilla and the bitter-smoky aroma of caramel crème brûlée. The trail, composed of subtle, sweetly woody shades of sandalwood, revealing musky and balsamic nuances, gives the perfume a special warmth and underlines the depth of the previous notes.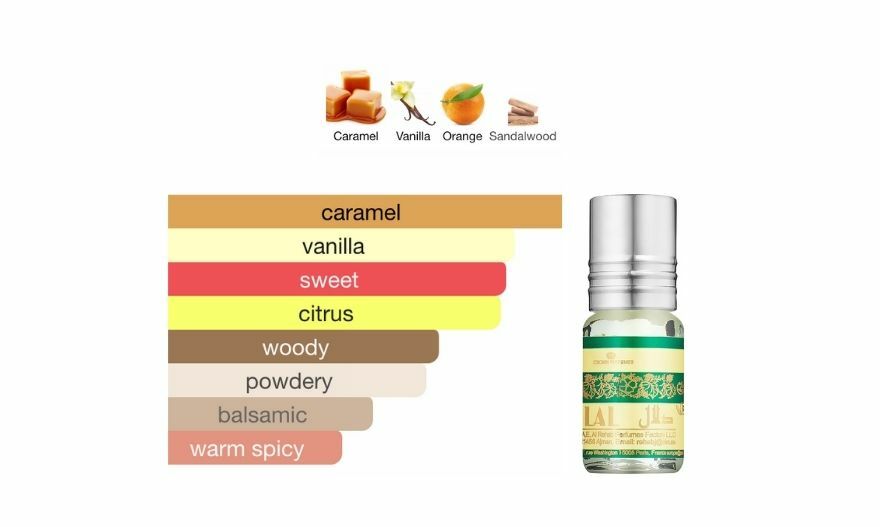 The Top note: Orange

The Heart note: Vanilla, Caramel

The Base note: Sandalwood

Fragrance type: fruity, floral
Gender: for women, for men
Made in: UAE


BUY PERFUME →


Al-Rehab Perfumery
Al-Rehab is one of Saudi Arabia's leading perfume manufacturers which creates fine traditional Arabian and oriental perfumes. The perfumes are made of precious natural essences as Oud, Rose of Taif, Incense, Musk, Sandalwood, and rare spices.

Al-Rehab produces liquid perfumes, perfume oils (or attars, which is a traditional name of Arabian perfumes), solid perfumes, and fragrances for home. You can choose a fragrance concentration you prefer: all perfume oils and solid perfumes are alcohol-free.